Win your 2020 Annual Dues
08 AUG 2019
Some statements just roll off the tongue. The words are there tidy and perfect – no confusion, just some anticipation and excitement... "Win your 2020 Annual dues."
5 ClubLink Members will have their 2020 Annual Dues paid. This season was split in half and we have our first 2 winners. The remaining 3 will be randomly selected at the end of the year.
With the entire season left for your chance to be one of the next 3 Members to have next year's dues paid, why not make sure you enjoy a Michelob Ultra. A max of 1 entry per day per Member, if you enjoy a Michelob Ultra on your Member account you are automatically entered for your chance to win.
Heron Point Member Mark Kohl did just that earlier this summer and he found out in July that he has an especially fun 2020 season ahead of him as one of the 1st half winners..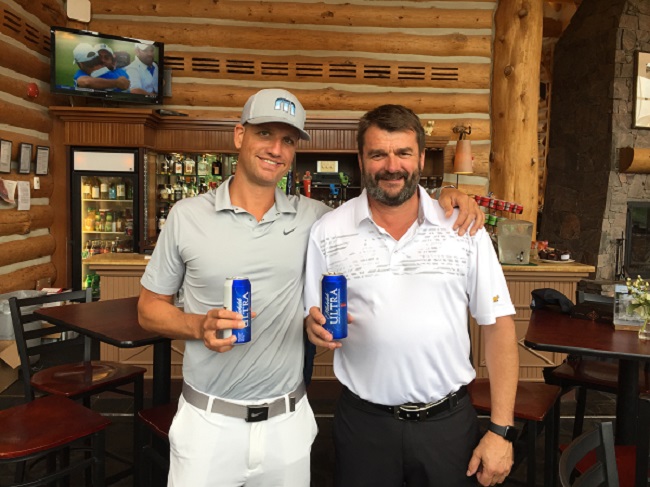 Steve Maggiacomo from Labatt and Lake Joe Member Wendel Clark joined Mark on Tuesday for a round at Rocky Crest to celebrate. A little bit of rain didn't stop them from having a fun day of golf and a cold Michelob Ultra to celebrate.
The 2nd winner from the 1st half is Giancarlo Baxa from Caledon Woods.
So enjoy a Michelob Ultra on your account for your chance to join Mark and Giancarlo as one of 5 ClubLink Members to have their 2020 dues covered by Michelob Ultra
And as always, no purchase necessary. To learn more CLICK HERE