Turf News
27 MAY 2022
Updates from Christine Kumagai, Associate Golf Course Superintendent
Spring and Summer are back and forth, and we are loving the busy golf days and great weather.
Our grass is healthy and growing fast and we have been on a consistent agronomic cycle, vertically mowing our fairways and greens. It has been a little messy with clippings, but our clean-up crew is working hard to minimize the mess.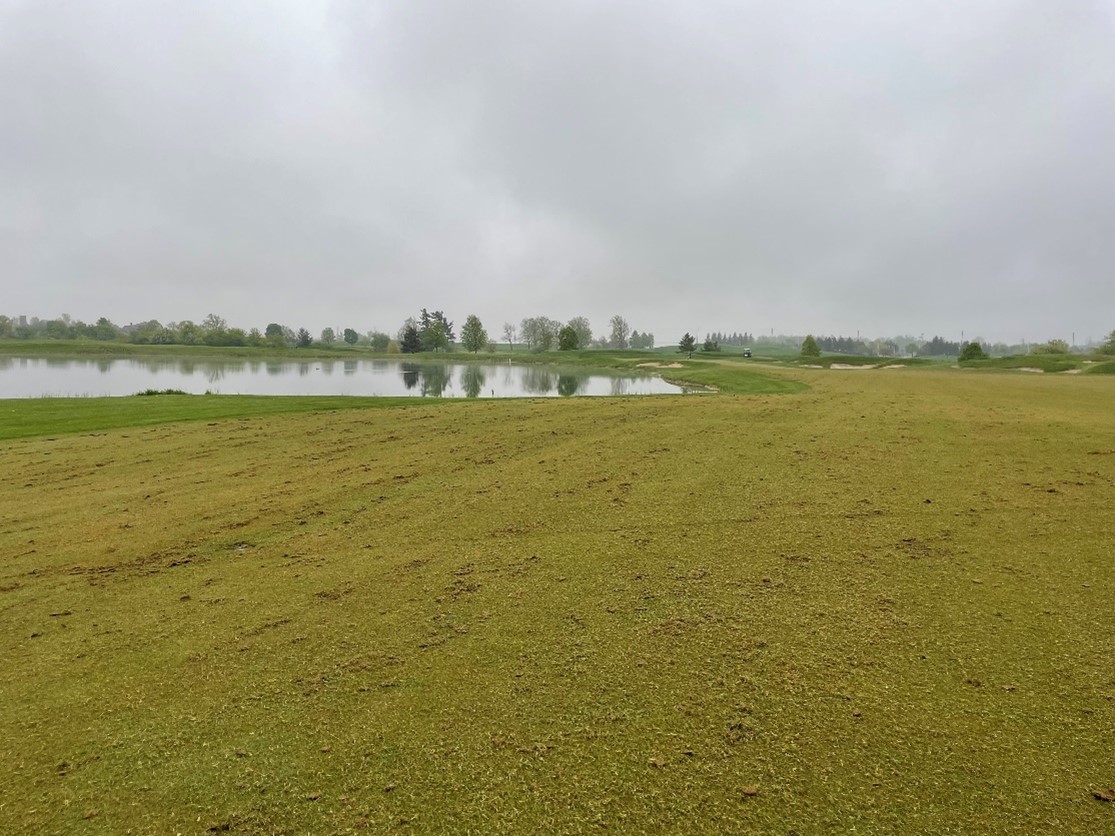 We top dressed both courses and greens, which are glowing. Our bluegrasses are approaching seed head season meaning our rough (Kentucky Bluegrass) and poa (Annual Bluegrass) are in their reproductive stages. The seed heads on greens may cause putting to be a little bumpy the next few weeks but we will be on top of mowing and rolling to do our best to minimize the irregularities.
Last weekend's tornado winds caused some damage but was minimal in comparison to some of our other golf courses. We were very lucky to avoid severe damage but added many down trees and limbs to our burn pile beside CopperHead #9 tee box. It was unfortunate to lose the trees that we did, but our team is working hard to clean up the mess and get the empty tree wells sodded. We had another 10 skids of sod come in this week. Also, the new Starter Hut roof stayed intact.
These next few weeks, our big project is to get through the spring spray routine, which means all rough and in-play fescue areas will be sprayed for broadleaf weeds.
Once our rough outgrows its seed head we will begin putting out the 9 tons of fertilizer. A busy time of year to say the least!