The Shag Bag
21 MAY 2019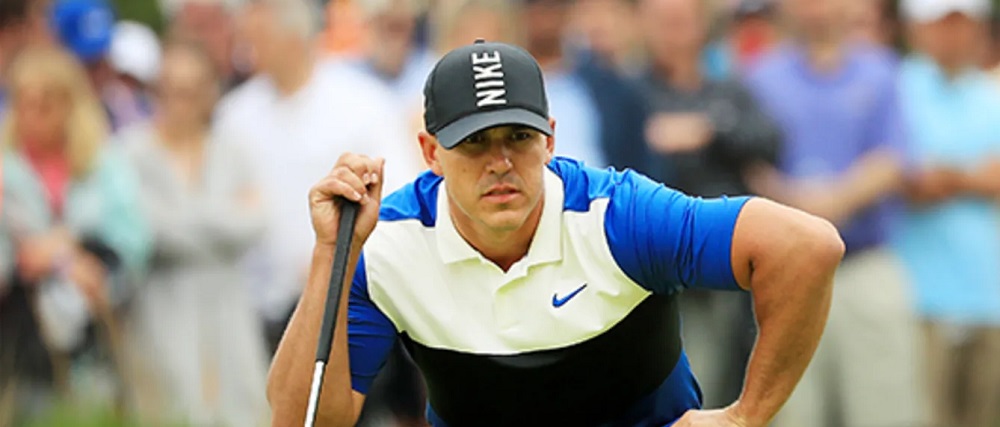 Unstoppable!
Brooks Koepka was a runaway train for the better part of the PGA Championship, defending his title by two strokes over Dustin Johnson for his fourth career major and the third in his last five major starts. The 29-year-old's dominant play through the first three rounds broke so many records that there isn't enough room here to list them all. Here's a few of them: He became the first player in history to successfully defend a major in successive years—let alone two different majors; he broke the Bethpage Black course record on Thursday with a seven-under 63; he shattered the 36-hole scoring record for all four majors; and his seven-shot lead heading into moving day was the largest in PGA Championship history.
It was such a shellacking that the tournament felt like a foregone conclusion midway through his second round; had he not stumbled with four straight bogeys on his final nine on Sunday, there probably wouldn't have been any reason to tune in at all. Yet, there was a certain appeal to watching Koepka lay waste to one of the hardest tracks in the entire sport over those first 54 holes—a track that Tiger Woods scored 2-under on in 2002 to win his second U.S. Open. Koepka is quickly becoming the preeminent talent in golf, a player who should be considered the outright favourite at every major going forward until he shows some sign of slowing down. Tiger, who played alongside Koepka through the first two rounds and trailed the dynamo by nine strokes after just 18 holes, probably said it best on Friday: "He's driving it 330 yards in the middle of the fairway; he's got 9-irons when most of us are hitting 5-irons and 4-irons, and he's putting well."
When a player drubs the field for the majority of a major like Koepka did last week, it generally takes the excitement out of the tournament. For the most part, that was the case at the PGA Championship. Yet, there were a few interesting storylines that emerged at Bethpage Black: Tiger missed the cut in his first event since winning The Masters; Canadians Adam Hadwin and Corey Conners both advanced to the weekend; John Daly carted his way around the course through the first two days, smoking cigarettes and chugging Diet Coke, before ultimately missing the cut (there's probably a lesson to be gleaned there); and Thailand's Jazz Janewattananond, who signs his name with a J-shaped treble clef followed by a-z-z, put the golf world on notice with a spectacular performance through the first three rounds and ultimately a T14 finish.
Late Lipsky
Our favourite side story was the two-stroke penalty issued to David Lipsky for showing up a few seconds late for his tee time on Friday morning. According to playing partner Henrik Stenson, Lipsky had one foot on the tee block steps with driver and ball in hand when he was given the penalty, which is kind of ridiculous. No penalty would have been issued had Lipsky been a few steps closer, on the flat part of the tee block and inside the ropes; conversely, Lipsky would have been DQ'd had he been five minutes later. Despite the penalty, Lipsky carded a 4-over 74 and made the cut on the number, which is extremely impressive given how he started behind the 8-ball! In case you were wondering, he made it to the first tee for both of his weekend rounds with plenty of time to spare.
Shank of the Week
Maybe we should rename this section "Jon Rahm's Shank of the Week" because this is becoming a regular instalment.
Shot of the Week
Koepka had some incredible shots at Bethpage Black, but none topped Lucas Bjerregaard's one-hope ace on the 17th hole on Sunday.
Video of the Week
That moment when you realize that your 2-year-old son is going to beat you on the golf course before he turns 10 . . .