Merit Travel Hosted Tours
22 OCT 2019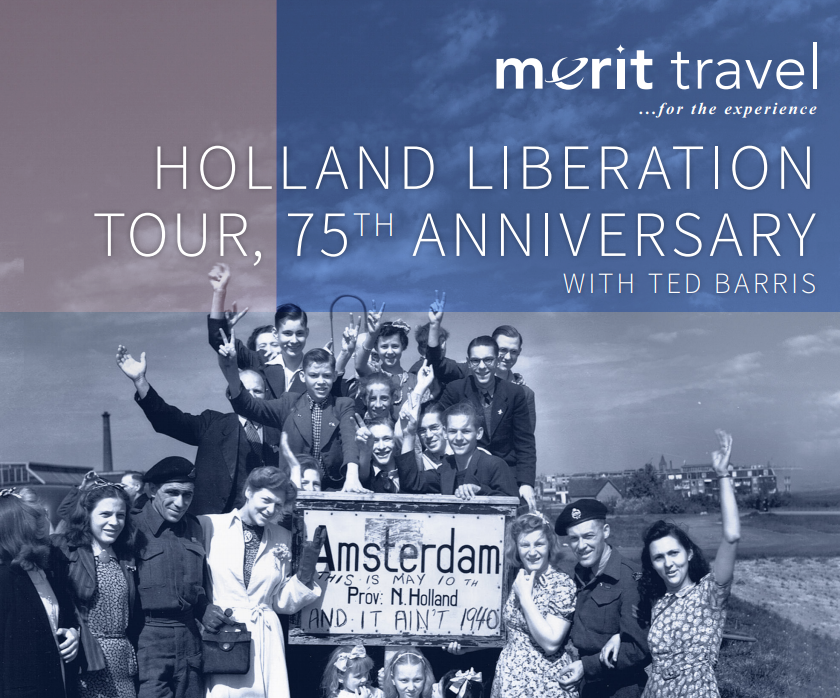 Merit Travel's Hosted Tours are expertly-crafted, curated to bring you the best travel experiences and unforgettable memories. Merit's Hosted Tours program offers nine to 18-day themed itineraries to the most interesting, exciting and beautiful destinations around the world.
ORDER YOUR FREE BROCHURE TODAY! WWW.MERITTRAVEL.COM/HOSTEDTOURS
Join historian Ted Barris to commemorate the 75th anniversary of Canada's liberation of the Netherlands from Nazi occupation. You'll tour historic sites like the "Bridge Too Far" site at Arnhem, participate in Holland's "Silent March", join VE Day festivities at Apeldoorn and more! It's a springtime journey when tulips bloom and the grateful Dutch pay homage to their Canadian heroes. Click here to check out the flyer.
DEPARTS TORONTO MAY 1, 2020 $6,995*p.p. 9 NIGHTS
GROUP SIZE: 50 MAXIMUM