Member Events and Charity Fundraising
28 SEP 2023
RattleSnake Golf Club has always tried to help raise awareness and funds for many charitable organizations over the years. We truly have one of the most thoughtful, caring and generous group of Members of any golf course in the area! Towards the latter half of the season, we have held a number of charitable fundraisers and events, between our many Member Leagues and our annual Golf Fore the Cure event. We would like to highlight some of the amazing work you have all done in raising funds and awareness for so many great causes!
Our Men's League Charity Night took place on Thursday September 14th. We sold tickets to support Food 4 Kids fundraiser and with your help, were able to raise over $14,000!! This surpassed the amount raised from last season and truly supports an amazing cause helping to make a difference in our community.
Our Senior Men's Charity held a ceremony on Tuesday September 19th after the League closing to present our supporting charities with a donation. RattleSnake Member Greg Bright started this charitable endeavor over a decade ago and to-date, has been able to raise over $750K, including donations from this season, totaling $82K! We would like to share a list of the charities that were supported this year, as well as photos from the ceremony on the Bistro patio. Special thanks to RattleSnake Members Gary Dobbie and Senior Men's Captain Howie Wark, for all of their hard work this season! Charities you helped support are: Halton Distress Center, Burlington Food Bank, Wellspring Cancer Support Foundation, Fareshare Foodbank Oakville, Food 4 Kids Halton, Halton Women's Place, Carpenter Hospice, Kerr Street Mission, De Mazenod Door Outreach, Acclaim Health-Patty's place, Ian Anderson House and Shifra Homes. Thanks again to everyone who continues to support this amazing cause.
Our annual Golf Fore the Cure event took place on Sunday, September 24th. It was a lovely fall day, with the sun shining and many smiling faces! We would once again like to thank everyone that participated in the event for your generous support in raising funds for the Canadian Cancer Society. Together with the support of ClubLink, we were able to surpass our goal and raised more than $18,000 for this years event! We can't wait for next year's event and we hope to continue to grow the participation and amount of funds raised for such an amazing cause!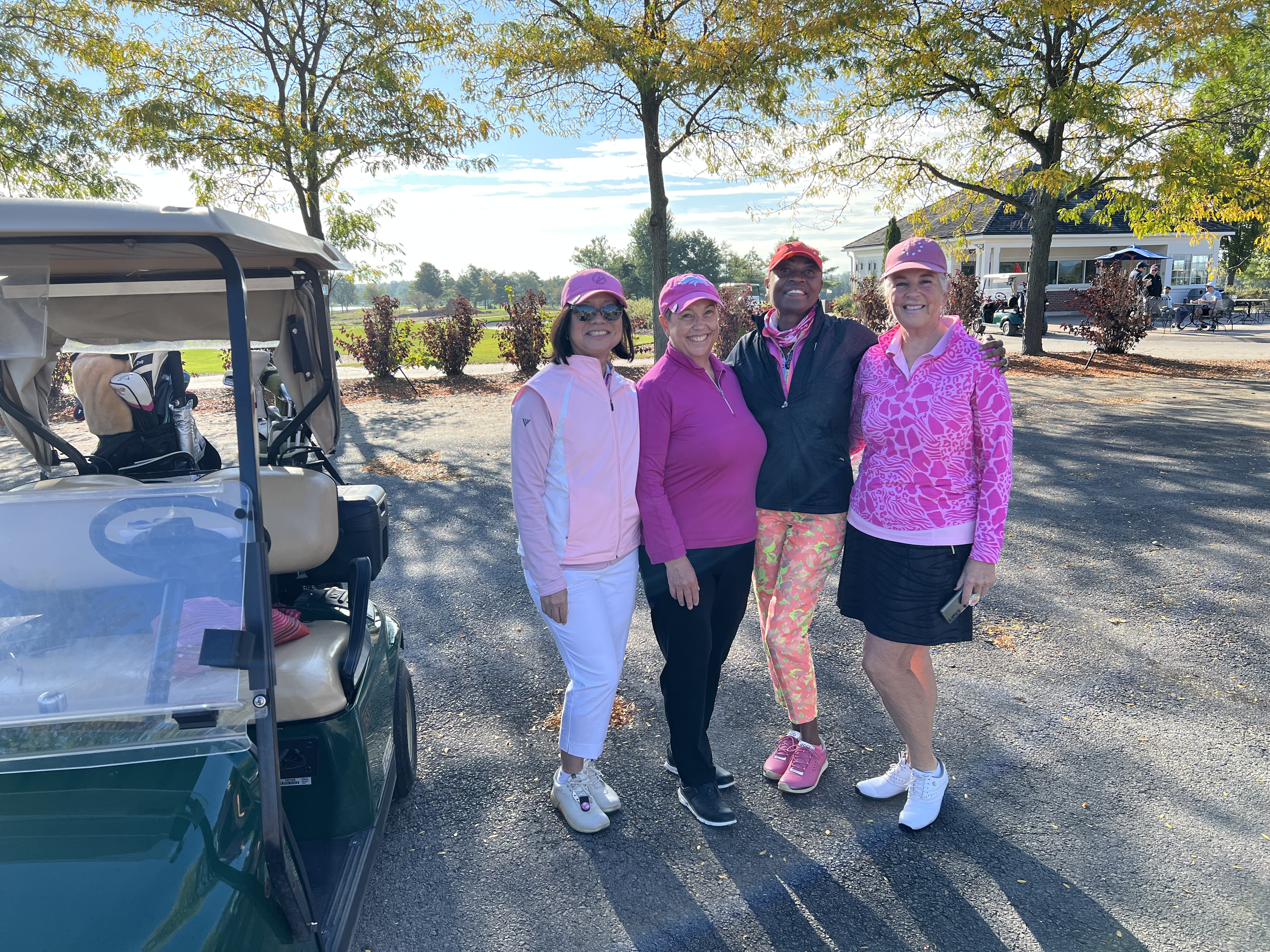 Women's Closing