Member Events and League Registration
25 MAR 2021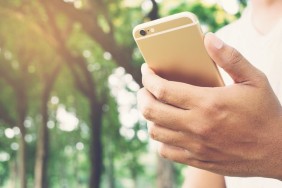 Member Events and League Registration
Our complete list of Member events continues at the Club for 2021. With protocols in place as we begin the season, updates will be provided as we get closer to opening day. We realize how much our Members enjoy all our events and we are very fortunate to be able to provide a safe environment, knowing one day we will return to more predictability and normalcy soon. Once again, we appreciate everyone's patience as we continue to all work through this together.
Registration for Men's Night, Ladies Day, Senior's League, and all Member Events will be sent out to our Golf Genius database. These invites will include the GGID# which can be used to register.
Please read the following instructions carefully.
To view the RattleSnake Member Event directory, please use a computer or your mobile browser. Do not use the Golf Genius app. The Golf Genius app is to be used for live scoring and leaderboards only.
How to Register
Go to www.golfgenius.com
Click Sign In
In the GGID field enter RSMEC21 (Do not sign in using email and password)
You will see all RattleSnake Member events and leagues, click View to access the portal page
For all league and event registration, click the Register button (remember registration is not live until we send out the Event Invitation via email)
For Men's Night, Ladies' Day and Seniors League, we will send out a communication to those groups with the registration and the tee sheet booking procedures.
Top 10 Things to Prepare for Member Events
Set up your smart phone for success. Download these apps to make your experience better: Golf Genius, Golf Canada, USGA Rules of Golf and RattleSnake Member Calendar
Understanding the Rules - Rules of Golf books are available through the golf shop.
World Handicap System - CLICK HERE to understand the changes to the way handicaps are calculated since January 1, 2020.
Making a proper drop - Understand how and why a proper drop is important for all Member events and league play rounds. CLICK HERE
Embedded Ball Rule - There are many areas on our golf course where this can come into play. CLICK HERE understand what an embedded ball is.
Taking Lateral Relief - CLICK HERE to learn how to take proper relief.
Unplayable Rule - Many times on the golf course an unplayable lie can be found. CLICK HERE to understand how you proceed in taking relief.
Golf Ball Moved - It is known to get a little windy on our course. Here is a ruling that comes into play during your round. CLICK HERE to understand the rules applied to a golf ball that has moved.
Repairing Damage on the Greens - During our events we have excellent participation which is great but does lead to high traffic areas on our greens around the hole. CLICK HERE to learn proper procedures for repairing damage.
How to post your score properly with the WHS - By setting a maximum score on each hole for handicap purposes, the new Rules of Handicapping will ensure that the occasional bad hole does not impact a Handicap Index too severely or prevent otherwise good scores from being used in the Handicap Index calculation. CLICK HERE to read more
Nate Robinson, PGA, Director of Golf