ClubLink signs on as major Partner with Maple Leaf Junior Golf Tour
14 FEB 2020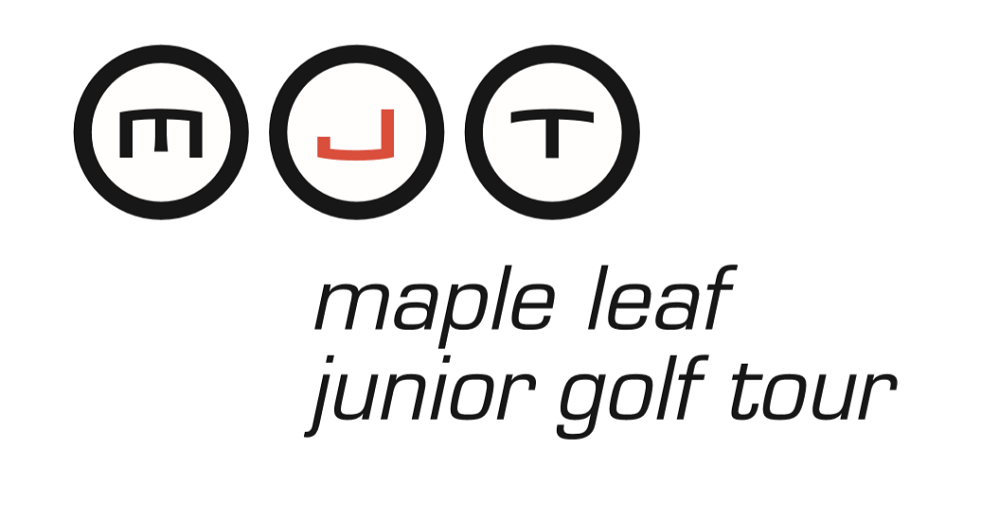 Canada's number one-played Junior Golf Tour, the Maple Leaf Junior Golf Tour (MJT), is pleased to announce a partnership with ClubLink, the largest owner and operator of golf courses in Canada.
ClubLink, home to more than 50 championship golf courses located at 41 different locations across Ontario, Quebec and Florida, offers its members access to every course in the ClubLink family. The new agreement with the Maple Leaf Junior Golf Tour introduces the MJT ClubLink Series on the 2020 Ontario circuit, with special pricing for ClubLink Junior Members and opportunities for MJT families to become ClubLink Members.
The MJT's nationwide schedule of close to 90 events in 2020 includes 18 stops in Ontario between the Junior Tour (ages 11 to 19) and Mini Tour (ages 7 to 12). The MJT ClubLink Series will comprise five of the Junior Tour's stops, where participating juniors with a ClubLink membership receive preferred MJT entry fee pricing.
"We are pleased to support the development of young talent through our partnership and grow the base of golfing families" says Brent Miller, Vice President, Corporate Operations and Member Services. "Golf is not only a competitive sport. It is a game for life. Families that adopt golf into their lifestyle reap the benefits of time spent together with a likeminded community that leads to lifelong friendships. We look forward to hosting MJT competitors and their families at our Clubs this season."
"This generous support of junior golf by ClubLink is fantastic," said Elaine Denton, MJT Director of Marketing and Administration. "Their participation helps reduce costs for young players who are developing as champions, in golf and in life."
The first of the series is the MJT Humber College PGM presented by TaylorMade at Hidden Lake Golf Club in Burlington on May 9 to 10. Following the Hidden Lake tournament, four more events take place at Caledon Woods Golf Club in Bolton on May 30 to 31, at Glendale Golf and Country Club in Hamilton on June 13 to 14, at Georgetown Golf Club in Georgetown from June 28 to 29, and at Station Creek Golf Club in Gormley from August 30 to 31.
Registration has opened for all of these events, and juniors are encouraged to take advantage of the savings by providing their ClubLink membership number when registering on the MJT website.
About ClubLink Corporation
ClubLink is engaged in golf club operations under the trademark, "ClubLink One Membership More Golf." ClubLink is Canada's largest owner and operator of golf clubs with 53.5 18-hole equivalent championship and 3.5 18-hole equivalent academy courses at 41 locations in Ontario, Quebec and Florida. A ClubLink membership gives you access to every course in the ClubLink family. Simply choose a Home Club that suits your needs from a location and lifestyle perspective. It's where you will enjoy preferred access to tee times, participate in club events and play the majority of your golf. But no matter which Home Club you select, you've opened the door to every course in the ClubLink family. Click here to visit the ClubLink website.
About the MJT: The non-profit Maple Leaf Junior Golf Tour is Canada's number one-played Junior Golf Tour as well as the only national junior tour run exclusively by PGA of Canada Professionals and the 'Road to College Golf' in Canada. The organization is supported by valued Premier, Tournament and Product Partners. The MJT hosts close to 90 events across Canada, including free Ford Go Golf Junior Clinics, the MJT Mini Tour for 12U and multi-day events for competitive players aged 11-19 which also offer qualifiers for international tournaments. The program has annual awards, scholarships and incentives to help reward performance and participation throughout each season. MJT alumni include many Professional Tour players and PGA of Canada Professionals, as well as Canadian Amateur, National and Provincial Junior Champions. The MJT aims to develop champions, in golf and in life, promoting the game from grassroots through to the provincial, national, university and professional levels.
Media Contact:
Sadiq Jiwa, Marketing Coordinator
Maple Leaf Junior Golf Tour
1-877-859-GOLF