It was an interesting week in the world of golf
06 NOV 2019
Last week we saw a few storylines that resonated with golf fans and were trending on social media. Here are 5 interesting things that happened in the world of golf.
By Peter Mumford
Love to CBS
The ink was barely dry on the announcement that CBS had decided not to renew the contracts of long-time analysts Peter Kostis and Gary McCord before they hired Davis Love III to fill at least one of the vacancies. Sean McManus, the head of CBS Sports, had explained that the telecast was getting stale and needed to move in a new direction.
In Love, they're at least getting a fresh face. Whether he helps move the telecast in a new direction remains to be seen. Love is the consummate Mr. Nice Guy – well liked by his peers, the fans and the golf media. He's a great interview, always available, never stuck for a reasoned answer and full of stories from over thirty years on Tour. Having grown up around all the best teachers, he can dissect a swing with the best of them, although as he says, "I can tell you what's wrong with a swing but not always how to fix it."
He admits he's not particularly funny either so he's not a direct replacement for either Kostis or McCord, although to be fair, McCord had ceased being funny some time ago. There are concerns that Love is too close to the players and the PGA Tour to be a critical voice on the broadcast in the same way that Johnny Miller used to be for NBC or Brandel Chamblee is now on Golf Channel.
So, what does he add to the CBS crew? Authenticity for sure. He's a 21-time PGA Tour winner with a major championship, Ryder Cup creds and a spot in the World Golf Hall of Fame. He's also a safe choice for CBS - a nice guy, who won't rock the boat, and will fit in nicely with Jim Nantz, Nick Faldo and the rest of the basically bland cast. At age 55, Love isn't likely to be a catalyst to attract a younger audience so it's hard to see how he moves the needle much.
How did you get this far without knowing the Rules of Golf?
An incident last week, saw two experienced touring professionals get docked a couple of strokes each for a violation of Rule 10-2 Advice and Other Help. Kendall Dye and Dewi Weber were playing in the Qualifying Tournament for the LPGA Tour when Dye flashed a sign to Weber's caddie asking what club Weber used on the 17th hole. The caddie confirmed it was an 8-iron. The third player in the group, Christina Kim, witnessed the exchange but said nothing at the time. Kim later reported the violation to a Rules official and splashed the whole thing on Twitter.
There are so many aspects to this thing, it's hard to know where to start. Everybody has mud on them. Dye and Weber both said they weren't aware of the Rule and that it happened all the time on the LPGA. It's hard to believe that you can play golf at the highest level and not know that you can't ask for or give advice. It seems doubtful that it happens all the time on the LPGA, so that's not going to wash as an excuse.
The caddies are complicit too. By definition, they are an extension of the player they work for. They need to know the Rules of Golf at least as well as the players, if not better. While they often flash a hand signal to the TV spotters, they must know that it can't be seen by other players or their caddies.
Oddly enough, it's okay for a player or her caddie to wander over and look in another player's bag to see what club they used, but it's not okay to ask or tell.
Christina Kim was roasted on social media for being a rat. She could have handled it differently by saying something to the players immediately, quietly reporting it to an official and not turning it into a Twitter episode. However, under the Rules of Golf, Kim did what she was supposed to do, which was to call attention to a Rules violation and protect the field. As odious as her methods were, Kim is not the culprit here. The right answer is not to kill the messenger.
Is Rory the best there is?
After Rory McIlroy beat Xander Schauffele on the first playoff hole to win the WGC-HSBC Champions, Schauffele remarked that "when Rory's on, I'd say he's arguably the best player in the world".
Some of us have felt that way ever since the kid from Northern Ireland burst on the scene at Quail Hollow in 2010 and then began collecting major championships the following year. He's always had that mythical aura of invincibility about him when he's on; and the feeling that the only thing that can beat him is himself.
One only needs to read the names of the players at the top of the Official World Golf Rankings to see that Rory may have some competition for the title of "best there is." Unfortunately, it's pretty subjective, since it's very rare to have even two of them playing their best golf, let alone all of them. It's one thing to dominate the field in any given golf tournament but to be the best, you have to beat the best, when they're playing their best.
Right now, I'd suggest that there are only two players in addition to McIlroy, who may be capable of wearing that crown: Brooks Koepka and Tiger Woods. Dustin Johnson, Justin Rose and Justin Thomas are close but let's face it, none of them strike fear into the hearts and minds of their opponents like Rory, Brooks and Tiger.
Tiger went ten years when virtually everybody on the planet didn't think they could beat him. That's a powerful weapon. Koepka's recent run in the majors is proof of his superiority. And now Rory is on form too.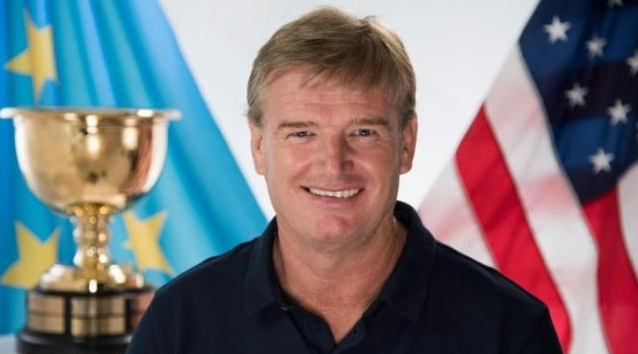 Who will Ernie and Tiger pick?
By the time you read this, the Captain's picks for the Presidents Cup teams will have been made, but due to ClubLink deadlines, I have to channel my inner Kreskin and divine the outcome beforehand.
After the eight automatic qualifiers for the American team were announced in August, the next four players on the points list were Rickie Fowler, Gary Woodland, Tony Finau and Patrick Reed. Fowler hasn't played since the FedEx Cup, opting to get married instead. None of the others have played themselves off the team but with his win, Tiger would certainly be justified in picking himself. In an earlier column, I suggested that Phil Mickelson, Kevin Na and Jordan Spieth were all possibilities for varying reasons but since then, none have distinguished themselves enough to merit a pick.
I think Tiger will bump Reed and go with Fowler, Finau, Woods and Woodland.
Captain Ernie has a tougher choice. Jason Day is a sure thing based on past Presidents Cup experience and home course knowledge. Both Sunjae Im and Byeong Hun An have outperformed all other contenders for the team in recent events, so I expect Els will add the two South Koreans. That leaves one pick for Canadians Adam Hadwin or Corey Conners, Chilean Joaquim Niemann, South African Justin Harding and Jazz Janewattananond from Thailand.
Jazz, Conners and Niemann have all played well in the Fall Series but Els needs experience. I think he adds Hadwin to the team.
Can Tiger catch Jack?
When Tiger Woods won the Masters last April, it was his 15th major championship title, leaving him three short of Jack Nicklaus' record. Two years ago, nobody would have wagered a farthing that Tiger would ever win again. After his dominant win at the Zozo Championship in October, pundits are suggesting that not only can Tiger catch Nicklaus, he can pass him.
Tiger is 43 years old (44 at the end of December) and has a body that's seen more rebuilds than NASCAR. However, he's healthy enough to win right now and that makes him a dangerous commodity.
He's the best course manager ever and if he's not the best iron player in the game right now, he's got to be in the top two or three. Even when the driver goes a bit wonky, Tiger is the best at finding a way to put the ball on the green, sometimes finding a hole in the trees that not only other players wouldn't try, they probably wouldn't even see. And when he's on, the putter is magic.
Tiger won 14 majors from 1997 to 2008 during a time when nobody in the game thought they could beat him. Things have changed. Most of the top players respect Tiger now, maybe even revere him, but they're not afraid of him. That certainly levels the playing field.
Tiger's best chances for additional majors will come at Augusta, a course he knows better than anyone still playing; his win last April was as much a testament to his knowledge and patience as his ball striking. Open Championships will present a familiar landscape too. Both offer him a reprieve when his driver isn't firing on all cylinders. If he remains healthy, Tiger will have 14 chances by the time he's 50. Can he win four of them and pass Jack?
The US Open goes to two spots where Tiger has won before: Torrey Pines in 2021 and Pebble Beach in 2027, when Tiger will be 51. If he's still chasing the record, wouldn't it be something to break it at Pebble Beach, which has produced so many highlights for both Woods and Nicklaus? I'm not sure I'd bet against him.
Peter Mumford is the Editor of Fairways Magazine. Follow him on Twitter @FairwaysMag