A Note From Our Regional Director of Operations
24 FEB 2022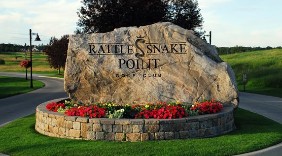 Your 2022 Team
It's almost Spring time and we hope you are excited for the upcoming season, playing great golf courses, enjoying nice weather, and making many new fantastic memories.
As winter continues, your management team below also continues to plan, prepare, and focus to provide the best possible golf and service experiences to you, your family, and guests in 2022.
Please see your management team listed below and look for staff profiles in the next newsletter and throughout the 2022 season.
We look forward to seeing you at the Club soon.
2022 RattleSnake Golf Club Management Team:
Craig Cupido – Regional Director of Operations
Beverly Finlayson – Clubhouse Manager
Golf Operations
Stephanie Berriman – Golf Operations Manager
Steve LeBlanc – Head Golf Professional
Vincent Roopchan – Member Experience Manager
Chris Forgan - Regional Merchandise Auditor, Merchandise Manager
Erica Fox – Office Manager
Food and Beverage
Mark Stone – Executive Chef
Ryan De Leon – Executive Sous-Chef
Tanya Grove – Catering Sales Manager
Blair Shenton – Assistant Food and Beverage Manager
Turf Department
Bill McAllister – Golf Course Superintendent
Christine Kumagai – Assistant Golf Course Superintendent
Facilities Department
Nancy Jamieson - Assistant Facilities Supervisor
For more information on your management team, please visit the RattleSnake Point Golf Club website or contact us at 905-878-6222.