122nd US Open Championship Qualifier – Monday, June 6, 2022
14 MAY 2022
2022 US Open Qualifier is here at RattleSnake Point GC on June 6, 2022!
Our CopperHead golf course will again host the United States Golf Association (USGA) qualifying for the 122nd U.S. Open Championship, which will be contested at The Country Club (Championship Course), in Brookline, Mass., from June 16-19, 2022.
On June 6, RattleSnake Point GC will host one of the final qualifying events. The Pulpit Club in Caledon, ON, will host the first qualifier on May 16.
Local qualifying for this prestigious event started April 25 at 109 sites across Canada and the U.S. culminating with final qualifying events held in Canada, Japan, and nine U.S. sites on May 23 and June 6.
Click HERE to view all the U.S. Open Qualifying sites.
On June 3, 2019, RattleSnake Point GC was the first-ever Canadian location to host the USGA US Open qualifier in history!
Tom Hoge and Sepp Straka tied at -5 over the 36 holes on the CopperHead golf course, which featured a field of 37 seasoned PGA TOUR veterans, up-and-coming Canadians, and a triple major winner in Padraig Harrington.
This past February, Tom Hoge won his first PGA Tour victory at Pebble Beach and Sepp Straka became the first Austrian winner of a PGA Tour event at the Honda Classic.
The next time you stroll the clubhouse, take a moment to look at their signatures on the framed flag that hangs in the hallway outside the Vineyard room.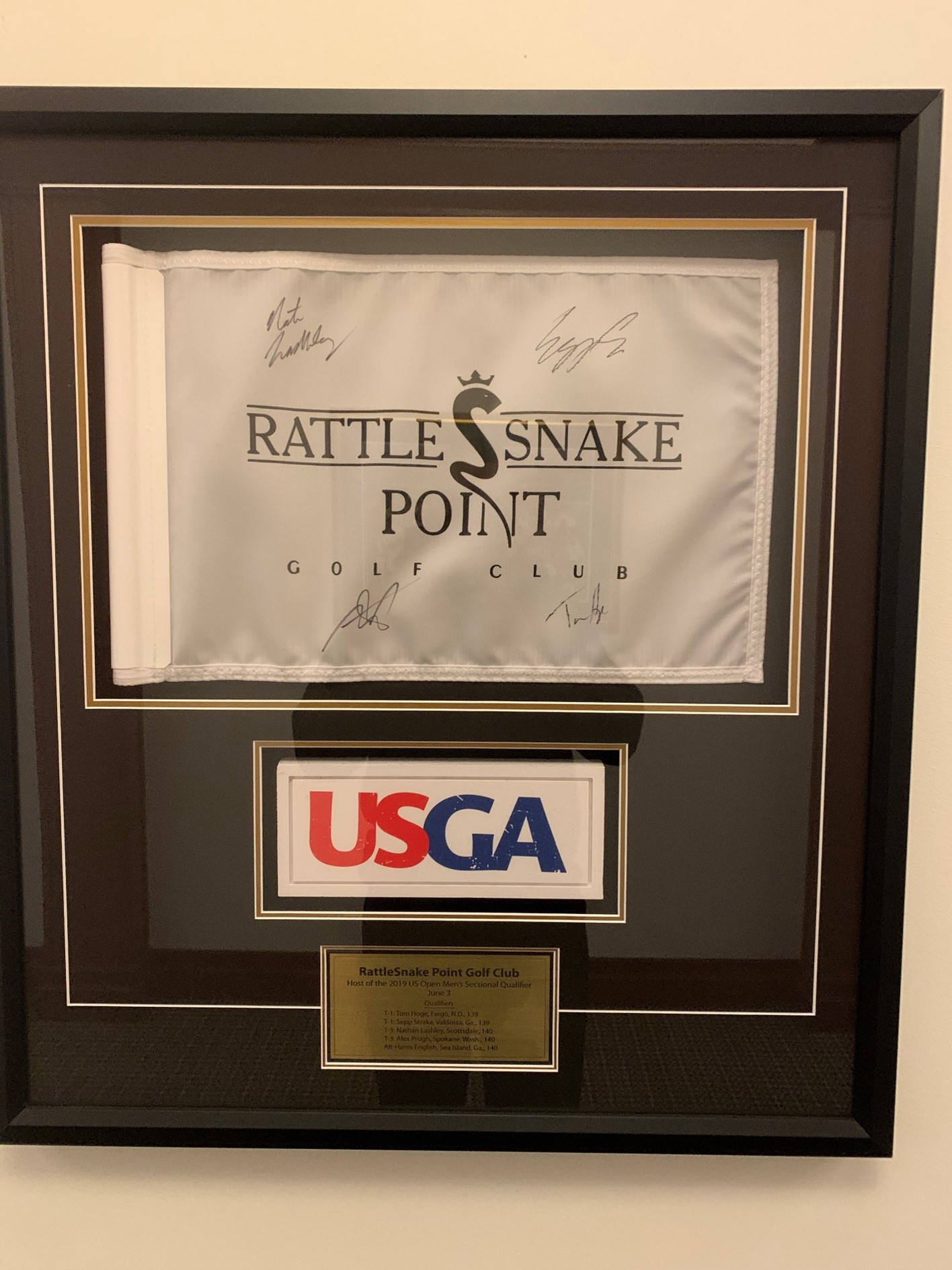 We are proud to again host this crucial event leading up to one of the most coveted tournaments in the world of golf and invite you to come watch these elite level golfers on Monday, June 6. There is no cost for RattleSnake members or guests and please contact the Golf Shop at RAPRO@Clublink.ca if you are interested in attending or volunteering for this event.